czeXpress international s.r.o.
Arnošta z Pardubic 2789
530 02 Pardubice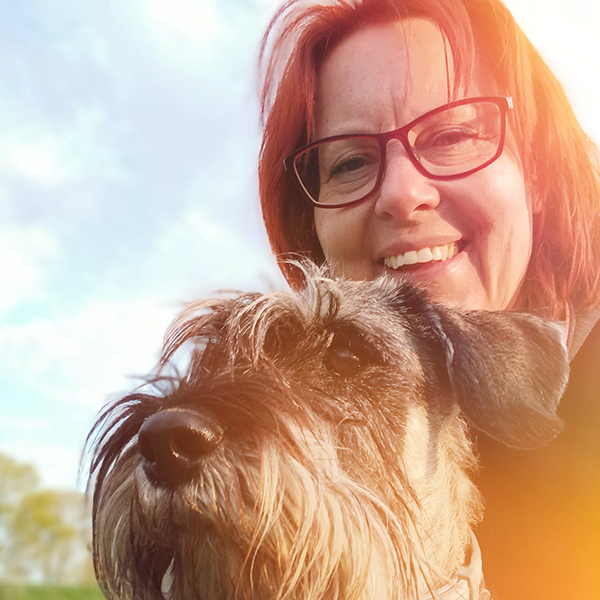 I'm a stickler for quality
You need patience and diligence to check a translation. These are qualities I cultivate and reinforce on a daily basis in looking after my two dogs, where it always pays to be consistent. The same goes for checking translations. Customers decide what the goal of the translation is, and it's up to us to figure out how to get there. Sometimes the process may not be straightforward or systematic, but we always find a way to achieve that goal. And when it comes to negotiating narrow and winding paths, my dogs are a great help. Our reward is a satisfied customer who is more than happy to keep coming back to us.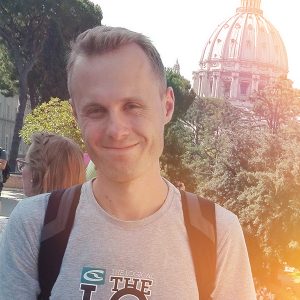 It's always best when work is play
Strategy games, RPGs, adventure games, and shooter games – if you're looking for the right project manager to translate games, you won't find a better partner than me. I recognise how texts need to be adapted to the genre, context and target audience. In a virtual world of heroes, villains and zombies, I'm in my element. That kind of work is truly rewarding for me.
Outside of that, I'm an avid explorer of castles, I'm pretty knowledgeable on 20th-century history, and I'm the proud owner of an extensive collection of Level and Score magazines.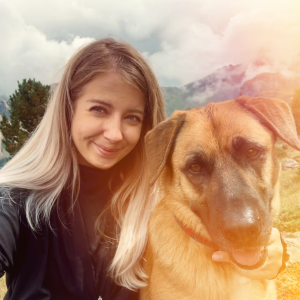 Clear communication is the key to success in your personal and professional life
I am passionate about discovering and learning new things, and I am not afraid of facing up to obstacles on the way. When I'm not sitting in front of a computer screen, you'll find me trekking with a rucksack slung on my back, snorkelling underwater, taking my dog for a walk in the woods, or lugging a suitcase at the airport.
I subscribe to the belief that, with perspective, perceptiveness and clear communication, you can achieve success not only in your private life, but also at work. When dealing with clients, I always look for a common way forward with a clear goal, whether we are translating a website, technical documentation, or terms and conditions.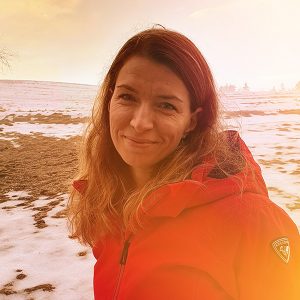 There's nothing that can't be solved
I love hiking in the mountains – the bigger the climb the greater the challenge, and the colder the better. It's much the same at work, too. I like to take on challenges, daunting tasks and new demands. Don't worry, together we'll find the best possible solution.
If there's one thing that hiking, skiing and travelling with two young children have taught me, it's that anything is possible if you plan it well, organise it properly and, most importantly, are not afraid and never give up.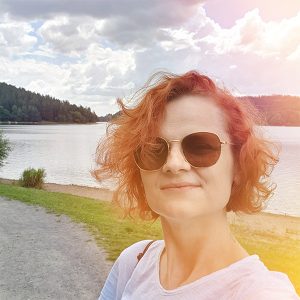 Having the right plan is always a plus
Careful planning and organisation are a must in my life. As a mother, I know what I'm talking about, believe me. And I carry over these skills into my work. I will organise and plan your translation journey to make it fuss-free.
And because nothing in life or work ever goes exactly to plan, I'm prepared for curve balls as well. No obstacle or complication will throw me off balance. A highly specific text, elaborate instructions, tight deadlines… I will always find a solution for you.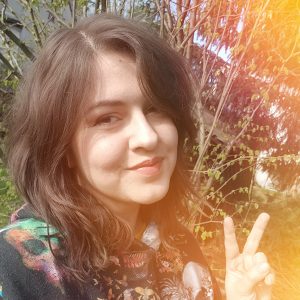 Perspective is everything
I am a perceptive, optimistic individual who likes to view things from various angles. I love exploring and discovering details, and being open to new possibilities.
I try to incorporate this outlook on life into my work. I will hone a solution tailored to your particular needs calmly and level-headedly. I believe that a sound and solid long-term relationship with the client benefits both parties, so I place a premium on nurturing that bond.
You can always be sure of a positive and relaxed atmosphere with me – that's my work style and philosophy. I will look for the best angle for our shared success and, together, we will create our vision.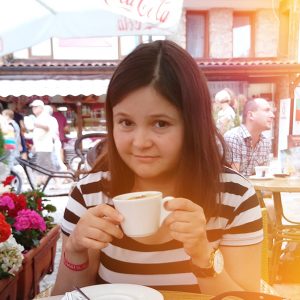 Work is never a nightmare
The work of a project manager throws up something new every day, whether that be unusual language combinations, peculiar instructions or the most varied fields of translation. I always approach my projects with the mindset that anything can be moulded into the required result.
In my spare time, you'll find me travelling, clutching a book, earphones in, caught up in the throes of a board game or watching a horror movie. And when it comes to the horror genre, I'm a real connoisseur who's not put off by even the poorest of reviews.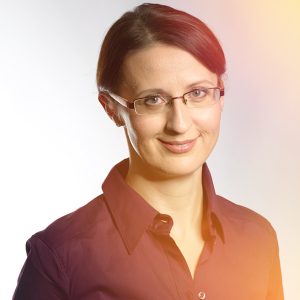 Everything flows better with the right perspective and a big smile
I love going for walks, taking pictures of the countryside, and appreciating all the nooks, crannies and details I observe. I enjoy special moments and feeling the wind in my hair, but I know how to keep my feet on the ground when the going gets tough.
I see every client and project as a new opportunity to collaborate and communicate. No matter the urgency, time zone or complexity of your requirements, you can always count on me.
With confidence, perspective, optimism and determination, we can handle the stiffest of headwinds together.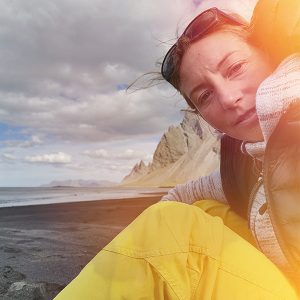 Managing Director, Account Manager
I'll find solutions to problems the customer has yet to spot
I am constantly learning to listen more, talk less and ask "why?", because if I understand the client's requirements and motivation for the translation correctly, I can find the right way to handle the assignment.
I like to foster good relationships inside and outside the company and enjoy seeing a job well done. I am motivated by the positive feedback from our returning clients. What saps my energy is when I am faced with a protracted process, but know that there is a simple solution.
I also like to communicate with clients in person. There is no better way of getting to know what we expect of each other and finding common ground.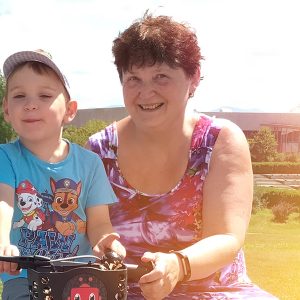 Numbers don't lie
I have been working with numbers for such a long time that I can no longer imagine life without them. And finances are a part of that. If you are one of our customers, the chances are that our paths won't cross, but if you're one of our vendors, you'll appreciate the fact that I always pay what we owe you on time.
In my spare time, I like peace and quiet, my dog by my side. I love going on outings with my grandson and am looking forward to seeing the family grow.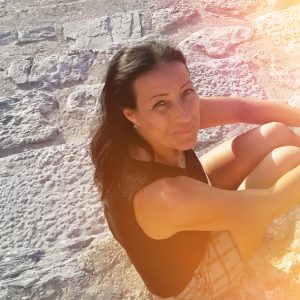 A good environment is a must
A positive person to the core, I love the sun, decent coffee and good people. I'm the mother of a wonderful daughter. I love exploring new places and meeting the locals.
When it comes to work, it's about my colleagues as much as the numbers. A friendly atmosphere, the right people and meaningful work are essential for me, because that's how you get to where you need to be.